Counseling Services
Couples Counseling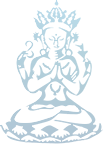 Are you feeling overwhelmed, less connected, drained, you don't touch as often and are feeling misunderstood, underappreciated, and you are struggling to find what's missing or how to fix your relationship?
These are just some reasons why you might be considering couples counseling.
HSW Counseling staff may be able to guide you into finding the love and connection you once shared through a wide range of modalities that will best meet the couples needs.
We also offer groups and classes in a comfortable supportive environment. [ Learn more ]